VIDEOS + MISFIT CAMPAIGNS
*****
ON THIS PAGE YOU'LL FIND VIDEOS I'VE MADE AND EXTRA AD-LIKE-OBJECTS.
KRISPY KREME - STUNT
PEOPLE LOVE KRISPY KREME DONUTS. BUT FANS OF THE DONUT DON'T HAVE IT OFTEN, AND MAYBE EVEN FORGET THAT IT EXISTS. SO WE CREATED A STUNT INVOLVING A FAKE CEO TRYING TO CHANGE EVERYTHING THAT PEOPLE LOVE ABOUT KRISPY KREME. BUT WE MAY HAVE GONE TOO FAR - WHICH IS WHY THIS PIECE LIVES ON THE ISLAND OF MISFIT CAMPAIGNS.
PHASE 1: ONE KRISPY ANNOUNCEMENT
PHASE 2: ONE KRISPY NAME
PHASE 3A: ONE KRISPY DONUT
PHASE 3B: SOME KRISPY REPLIES
PHASE 4: ONE KRISPY APOLOGY
DIGITAL
OOH
THE MONSTER TOILET
(OR A VIDEO ABOUT STUDENTS MAKING STUDENT VIDEOS)
PONDS COLD CREAM - BARB ROSS
BOB ROSS BELIEVED ANYONE CAN BE AN ARTIST.
BUT WHAT IF HE WAS A MAKE-UP GURU?
******************************
THANK YOU
KATIE PAXTON
AND KATE FALLON!
CRACKER BARREL - PROFESSIONAL GRANDMA
TRAVELLERS NEEDED A WAY TO GET TO KNOW THE TOWN THEY ARE TRAVELLING THROUGH.
SO WE CREATED THE PROFESSIONAL GRANDMA. THIS IS A SNIPPET FROM THE TRAINING VIDEO, AND RADIO INSPIRED BY MY GRANDMA.
A MANIFESTO THAT DOESN'T FEEL LIKE A MANIFESTO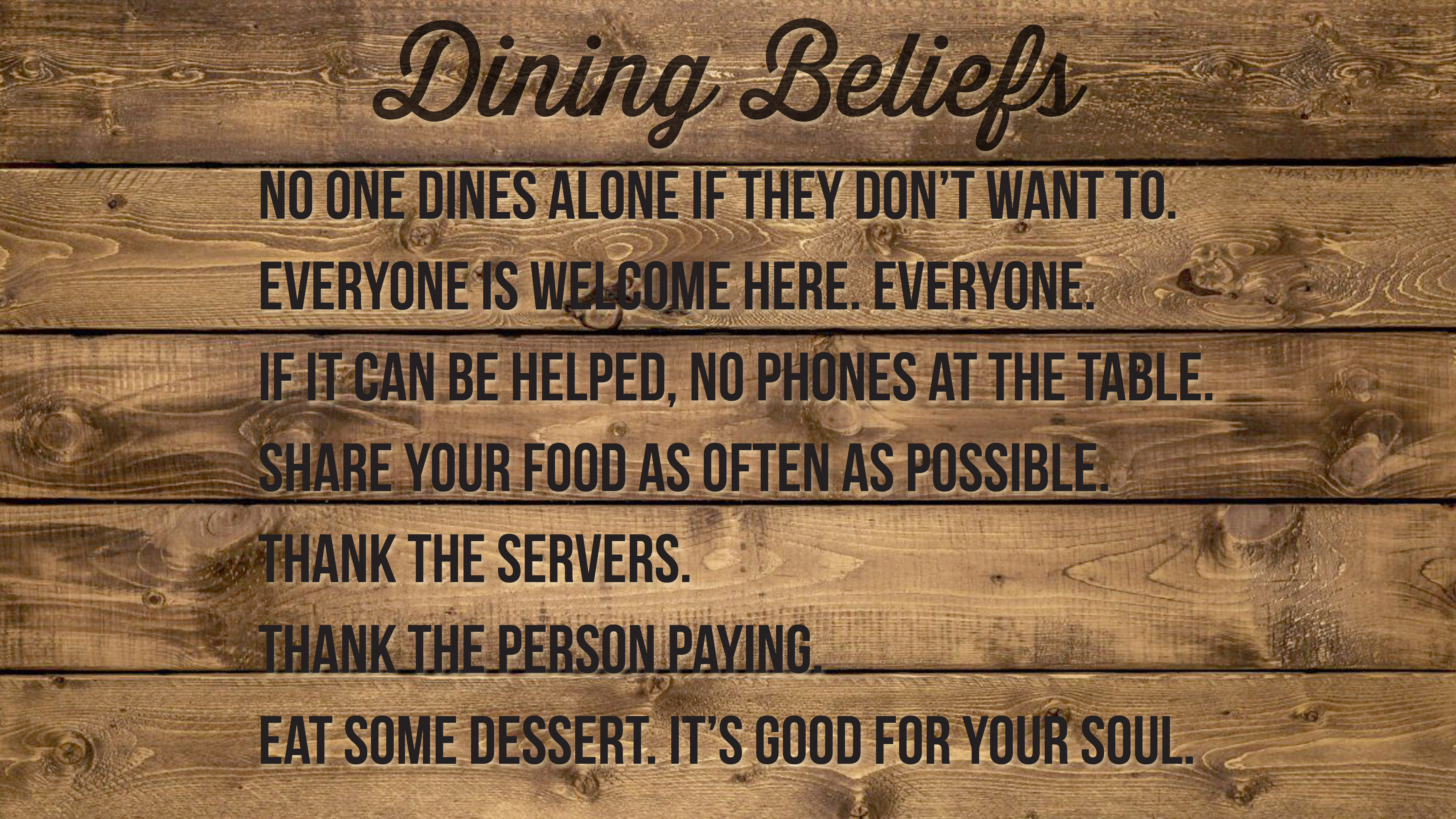 ******************************
THANK YOU
ARIANA SAFARI
AND YOUR GRANDMOTHER!
A PSA ABOUT THE FORMERLY INCARCERATED

WHAT HAPPENS WHEN YOU ASK SOMEONE, "WHAT'S THE WORST THING YOU'VE EVER DONE?"