4. VIDEOS + MISFIT CAMPAIGNS
*****
ON THIS PAGE YOU'LL FIND VIDEOS I'VE MADE AND EXTRA AD-LIKE-OBJECTS.
THE WORLD IS FULL OF SUPERSTITIONS
AND THEY'RE ALL REAL


1. STEPPING IN DOG POOP WITH YOUR LEFT FOOT BRINGS GOOD LUCK (FRENCH SUPERSTITION)
2. DREAMING OF PIGS BRINGS YOU WEALTH (KOREAN SUPERSTITION)
3. STEP ON A CRACK - BREAK YOUR MOTHERS BACK (AMERICAN SUPERSTITION)
4. GOAT MEAT MAKES YOU GROW FACIAL HAIR (RWANDAN SUPERSTITION)
5. WRITING SOMEONE'S NAME IN RED WILL BRING THEM DEATH (KOREAN SUPERSTITION)
6. GUM TURNS INTO HUMAN FLESH AT NIGHT (TURKISH SUPERSTITION)
7. DON'T BRING BANANAS ONTO A BOAT (FISHERMEN'S SUPERSTITION)
8. GOING DIRECTLY HOME AFTER A FUNERAL IS BAD LUCK (FILIPINO SUPERSTITION)
9. SPILLING SALT IS BAD LUCK (AMERICAN SUPERSTITION)
KRISPY KREME - STUNT
PEOPLE LOVE KRISPY KREME DONUTS. BUT FANS OF THE DONUT DON'T HAVE IT OFTEN, AND MAYBE EVEN FORGET THAT IT EXISTS. SO WE CREATED A STUNT INVOLVING A FAKE CEO TRYING TO CHANGE EVERYTHING THAT PEOPLE LOVE ABOUT KRISPY KREME. BUT WE MAY HAVE GONE TOO FAR - WHICH IS WHY THIS PIECE LIVES ON THE ISLAND OF MISFIT CAMPAIGNS.
PHASE 1: ONE KRISPY ANNOUNCEMENT
PHASE 2: ONE KRISPY NAME
PHASE 3A: ONE KRISPY DONUT
PHASE 3B: SOME KRISPY REPLIES
PHASE 4: ONE KRISPY APOLOGY
DIGITAL
OOH
THE MONSTER TOILET
(OR A VIDEO ABOUT STUDENTS MAKING STUDENT VIDEOS)
PONDS COLD CREAM - BARB ROSS
BOB ROSS BELIEVED ANYONE CAN BE AN ARTIST.
BUT WHAT IF HE WAS A MAKE-UP GURU?
******************************
THANK YOU
KATIE PAXTON
AND KATE FALLON!
CRACKER BARREL - PROFESSIONAL GRANDMA
TRAVELLERS NEEDED A WAY TO GET TO KNOW THE TOWN THEY ARE TRAVELLING THROUGH.
SO WE CREATED THE PROFESSIONAL GRANDMA. THIS IS A SNIPPET FROM THE TRAINING VIDEO, AND RADIO INSPIRED BY MY GRANDMA.
A MANIFESTO THAT DOESN'T FEEL LIKE A MANIFESTO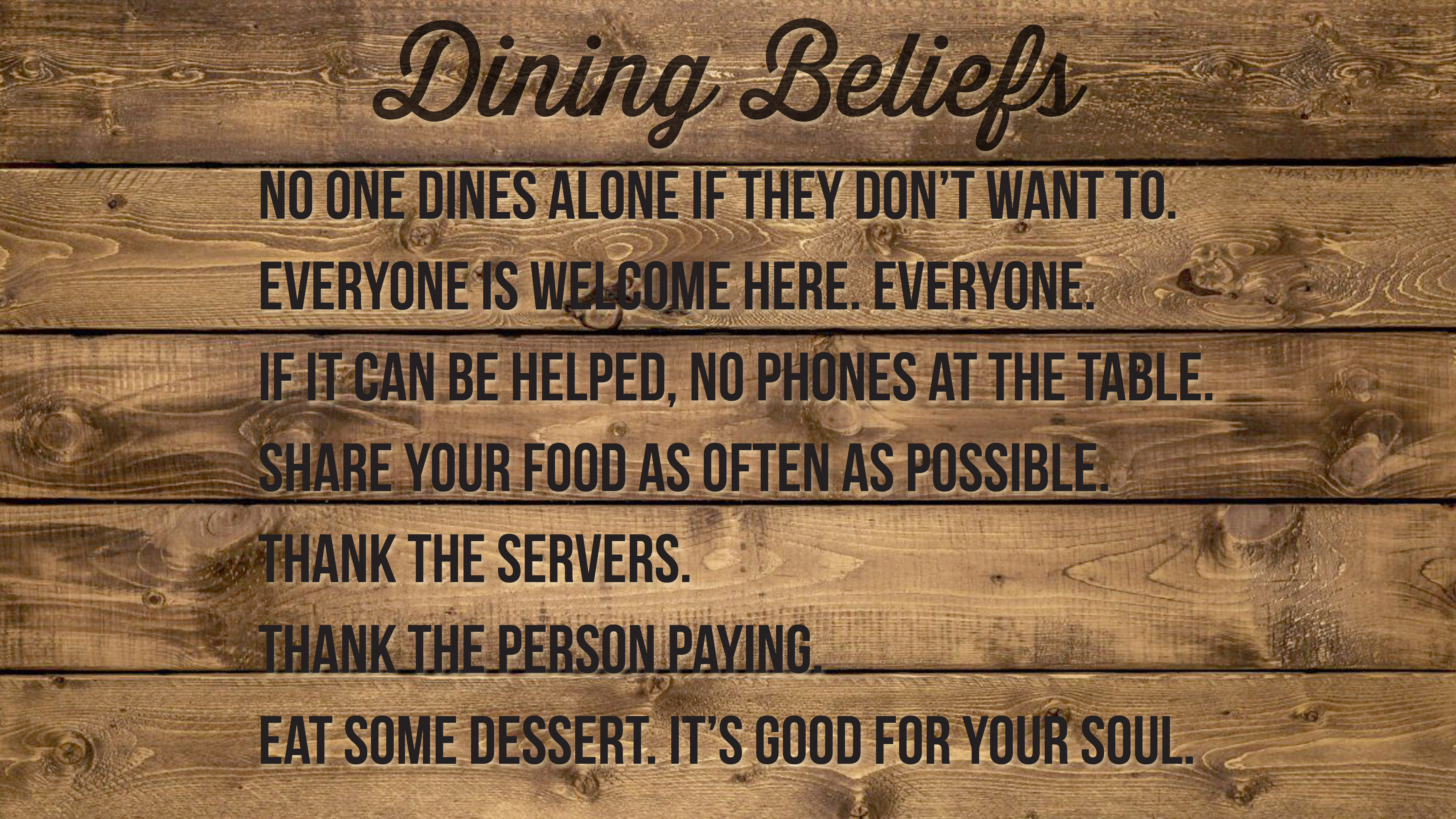 ******************************
THANK YOU
ARIANA SAFARI
AND YOUR GRANDMOTHER!
A PSA ABOUT THE FORMERLY INCARCERATED

WHAT HAPPENS WHEN YOU ASK SOMEONE, "WHAT'S THE WORST THING YOU'VE EVER DONE?"